The Trouble with Gribbles is the one hundred and second episode of King of the Hill. It was first aired on April 22, 2001. The episode was written by Jim Dauterive, and directed by Shaun Cashman. The name is a reference the 1955 film The Trouble with Harry.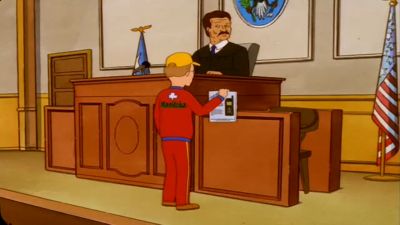 Synopsis
When Nancy turns 40, the television station replaces her with Luanne, who is much younger. Then Nancy tells Dale that she wants a facelift. Dale plans to pay for it by filing suit against the makers of his favorite brand, Manitoba Cigarettes, claiming that second-hand smoke has made his Nancy unattractive.
He was bugged through a talking robot fish, so he purposely acted like he felt Nancy was ugly as a good use for evidence in court. This backfired however, causing Nancy to temporarily "leave" Dale and live with the Hills.
Characters
Reynolds Penland (cameo)
Lawyer (cameo)
Unnamed Men (cameo)