The Father, the Son, and J.C. is the one hundred-eighth episode of King of the Hill. It was first aired on December 16, 2001. The episode was written by Etan Cohen, and directed by Tricia Garcia. David Herman plays former president Jimmy Carter.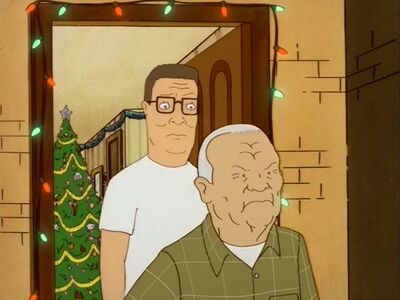 Synopsis
While Hank is building a Habitat for Humanity house for Buck Strickland, Buck promotes him to manager of Strickland Propane. In the excitement of the moment, Hank emotes and declares, "I love you" to Mr. Strickland. Because of this, Cotton is angry with Hank. Peggy's attempts to bring father and sons together only throws gasoline onto the fire. They get into an altercation, which is soon solved by Jimmy Carter.
Trivia
Jimmy Carter plays a metaphor for Jesus Christ in this episode. The metaphor includes having the same initials (J.C.), being a carpenter, and being called upon to resolve disputes. Additionally the episode is set during Christmas.