Spin the Choice is the eighty-eighth episode of King of the Hill. It was first aired on November 19, 2000. The episode was written by Paul Lieberstein, and directed by Allan Jacobsen.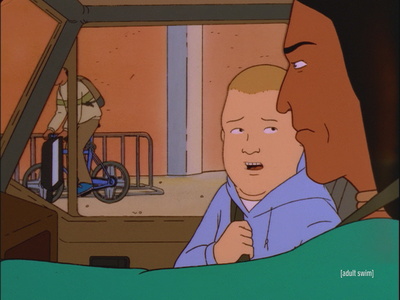 Synopsis
Despite Hank's promise to let him carve the turkey this year, Bobby boycotts Thanksgiving after talking with John Redcorn about what white man did to the Native Americans. For the game rules and how to play, see the Spin the Choice (Game) page.
Notes
A reference to Peggy's high self-opinion is made when she claims her game as "the greatest Thanksgiving game ever". She also appears oblivious to other peoples' distaste of the game, and bases the game's popularity on her own opinion of it.