Ms. Wakefield is the one hundred-seventy-third episode of King of the Hill. It was first aired on December 19, 2004. The episode was written by J.B. Cook, and directed by Allan Jacobsen.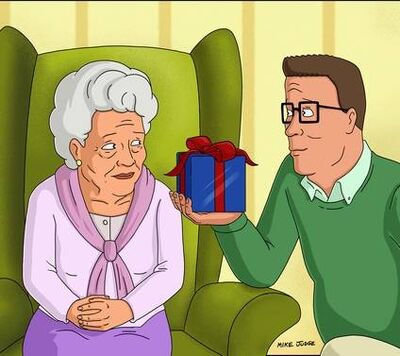 Synopsis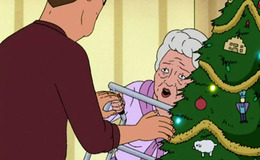 When an elderly stranger, Ms. Wakefield , visits the Hill residence during Christmas, Hank is thrilled to show her his house since it was also her childhood home. However, when Ms. Wakefield announces that she wants to die in their house, Hank and Peggy want nothing more than for her to leave, despite her bothersome insistence.
Characters
Ms. Wakefield (cameo)
Taxi Driver (cameo)
Husband (cameo)
Officer #1/#2 (cameo)
Trivia
During the opening, due to it being a Christmas special, jingle bells are alternatively added in the theme song.
Ad blocker interference detected!
Wikia is a free-to-use site that makes money from advertising. We have a modified experience for viewers using ad blockers

Wikia is not accessible if you've made further modifications. Remove the custom ad blocker rule(s) and the page will load as expected.