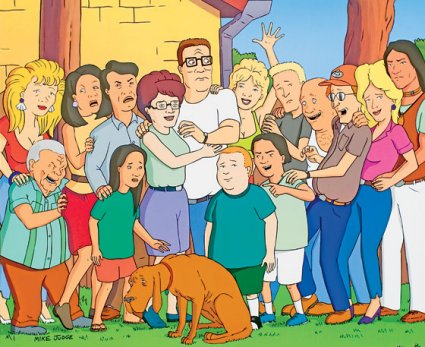 Articles
We're currently working on new articles. A list of wanted articles is here. Look and see if you can create one of them. You can keep editing, making new articles, and opening up links on other pages. You can even edit without having an account, though it's recommended that you register to prevent your IP address from being seen by others.
If you wanna participate, but you don't know where to start, go to a random page by clicking the "Random page" button on the left side of the screen. Read the random page that you're sent to, and see if you have anything to add!
Episode Outlines Nearly Complete
The King of the Hill Wiki now boasts episode outlines. We have short synopsis' for each episode, yet most lack thorough detail. Please click the link above and try to write a proper synopsis for your favorite King of the Hill episodes!