About King of the Hill Wiki

King of the Hill Wiki is a collaborative encyclopedia about King of the Hill. It is kept up-to-date by editors like you, to make sure King of the Hill Wiki becomes the largest database on King of the Hill. Become a member and you can help us expand so it may grow. Ne wiki format allows anyone to create or edit any article, so we can all work together to create a comprehensive database for King of the Hill. Don't forget to visit the wiki's Guidelines before editing.

Recent Episode

"To Sirloin With Love" is the 19th episode of Season 13, and also the Season 13 finale and the series finale, overall being the 255th episode of the series.
Whenever Peggy tells Hank she will be going to Minh's for ladies game night, Hank is left alone with Bobby. Hank decides to take Bobby out to dinner at a steak house. While Hank and Bobby and are sitting at their table, the waiter comes up and hands them their food. Bobby begins to critique his steak in front of the waiter explaining that the steak is not "prime". After the waiter leaves, Hank becomes surprised of Bobby's knowledge. A man at a table nearby begins to explain that he is also impressed with Bobby's knowledge. He introduces himself as Roger Stiles, Professor of Meat Science at Heimlich County College and the coach for their Meat Examination Team. Bobby is offered an invitation to the team, and he accepts. Hank begins to bond with Bobby by teaching him all about meat.
(more info...)

Socializing Areas

Feel like talking about the show or socializing with others? Want to discuss King of the Hill? Or just hang out with some awesome people? Visit our socializing areas.


Not sure where to start?

About King of the Hill

King of the Hill was an animated comedy series that aired from January 12, 1997 to May 6, 2010. The series was created by Mike Judge (The creator of Beavis and Butthead) and Greg Daniels. It starred Hank Hill, who was voiced by Mike Judge. It ran for 13 seasons and aired 259 episodes. The series now airs twice daily on Adult Swim.

Featured Character

Kahn Souphanousinphone is one of Hank's neighbors. He and his wife Minh and his daughter Connie lives next door to the Hills. Kahn works in the Information Technology industry as a systems analyst. He originates from Luang Prabang, Laos, from which he moved to Anaheim, California temporarily, but left due to "neighbor problems" as told by Minh. He attends the Nine-Rivers Country Club, and is known to suck-up to the owner of the Country Club (more info...)

Featured Episode

"The Order of the Straight Arrow" is the third episode in the first season of King of the Hill. Hank, Dale, and Bill take Bobby and his scout troop, The Order of the Straight Arrow, camping. The adults have the kids hunt for a made-up animal called a Snipe and they get more then what they bargained for. Read more...

Quote of the Moment

"You can't just pick and choose which laws to follow. Sure I'd like to tape a baseball game without the express written consent of major league baseball, but that's just not the way it works."

King of the Hill and all characters, episode ideas, etc. are all registered trademarks of Fox Entertainment. The King of the Hill Wiki is in no way affiliated with Fox, and is purely for non-commercial and personal use. Anyone is free to use information from this site, as long as you do not use that information by plagiarism or use it illegally in any way that infringes on the trademark. If you do copy text, it is requested that you provide a link to the website or web page. The operation of this website is believed to fall under the United States "fair use" copyright laws. This site is not official whatsover and takes no part in production of either series. Advertising on Wikia is sold by Wikia Inc., and is not an endorsement of the products by Fox, King of the Hill Wiki or its volunteers. To report an inappropriate advertisement, please contact Wikia Inc. directly using the contact form.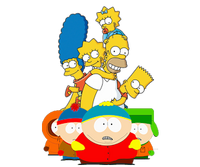 Ad blocker interference detected!
Wikia is a free-to-use site that makes money from advertising. We have a modified experience for viewers using ad blockers

Wikia is not accessible if you've made further modifications. Remove the custom ad blocker rule(s) and the page will load as expected.