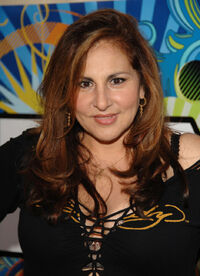 Kathy Ann Najimy (born February 6, 1957) is a voice actress on King of the Hill. She provides the voice for Peggy Hill and other minor characters.
She has also appeared in films, including the Sister Act movies and Hocus Pocus.
External links
Ad blocker interference detected!
Wikia is a free-to-use site that makes money from advertising. We have a modified experience for viewers using ad blockers

Wikia is not accessible if you've made further modifications. Remove the custom ad blocker rule(s) and the page will load as expected.