The first Donna was an accounting employee of Strickland Propane. She appears, albeit infrequently, as a heavy-set, dark-skinned woman, most notably in "Meet the Propaniacs". In "Are You There, God? It's Me, Margaret Hill", Buck mentions having discovered stolen office supplies in her bedroom (presumably during an extramarital encounter), and orders Hank to "find us a new Donna".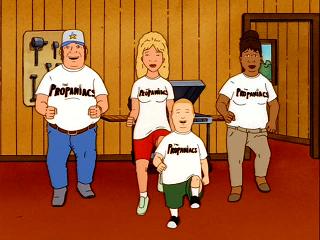 Ad blocker interference detected!
Wikia is a free-to-use site that makes money from advertising. We have a modified experience for viewers using ad blockers

Wikia is not accessible if you've made further modifications. Remove the custom ad blocker rule(s) and the page will load as expected.