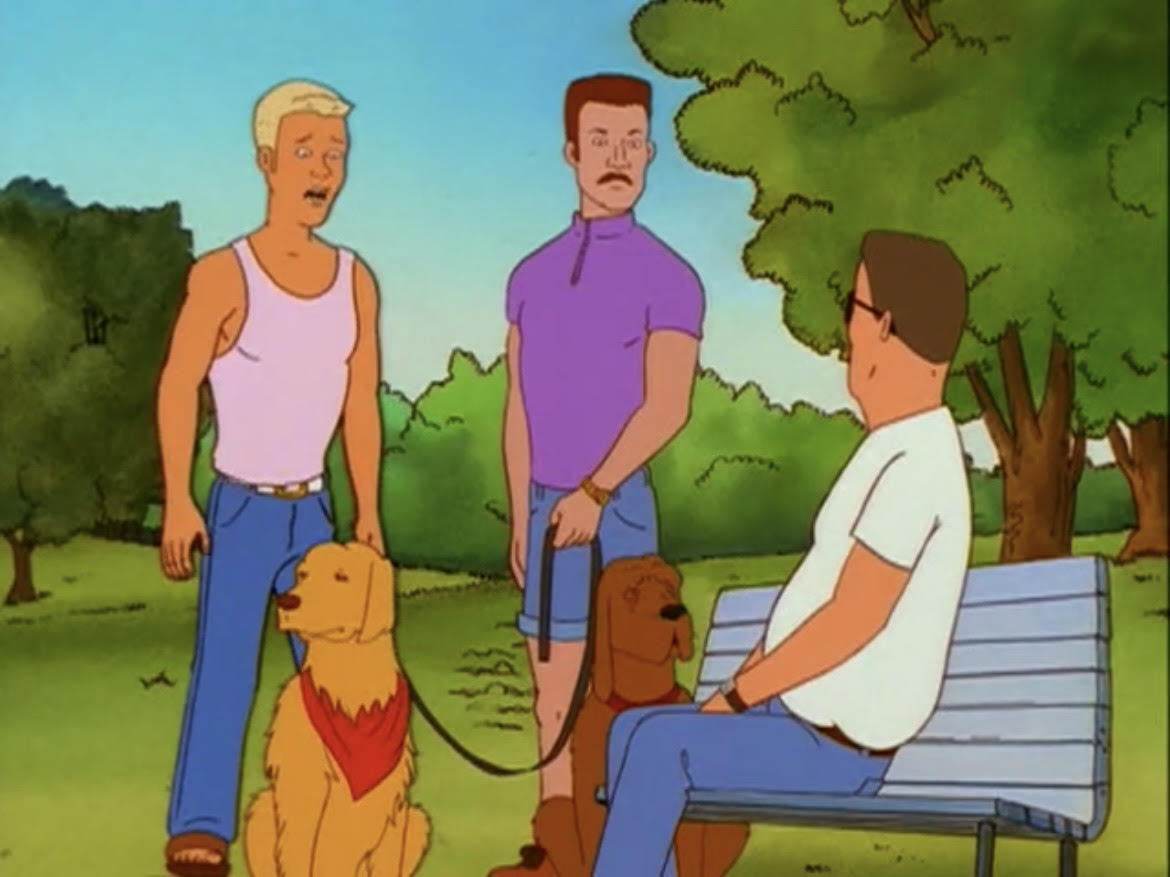 Buddy is a golden retriever that made his only appearance in "Pregnant Paws." At the dog park, he tried to mate with Ladybird, but his owners stopped him and apologized. Hank said it was all right and told Buster's owners the problem, and they told him that they were in the same situation with Buddy's mother. They also told him that there's more than one solution to the problem, and Hank invited the owners to a beer.
Hank later reveals to Peggy that everything went "horribly wrong". Hank also mistakes the men for brothers when they are, in fact, partners.
Ad blocker interference detected!
Wikia is a free-to-use site that makes money from advertising. We have a modified experience for viewers using ad blockers

Wikia is not accessible if you've made further modifications. Remove the custom ad blocker rule(s) and the page will load as expected.